You are currently browsing the category archive for the 'Musings' category.
So before we move forward, it's good to look back. One of the reasons I blog is to remember the good things that occurred over the past year and the things that made me smile. I started the year off with optimism and decided that my word for 2014 was adventure and indeed it was. Although more so, it was a year of personal growth and I know I've left this year a stronger person.
Life comes with its ups and downs and the beginning of this year was a struggle. I have to say my blogging did suffer and I became more of a sharer than a blogger. Work took up a lot of my focus and I struggled to regain my balance. I discovered meditation and tried to focus more on the positive side to life. My love for yoga also helped. I also completed the Bodyslims programme, a ten-week slimming programme and am proud to say I am now a healthier, slimmer, happier me heading into 2015.
My love for music reigns on in 2014. This year I have enjoyed Paolo Nutini, Hozier, James Vincent McMorrow, Ed Sheeran, Spoon and of course an old favourite Tom Baxter made a welcome return. Iron Sky still remains my favourite song of the year.
As for adventures, I had a good few along the way. I accompanied my sister and her stunning cats to the Annual Cat Show in Castletroy in Limerick. I went to Nerja in Spain in April and enjoyed it so much I returned in October. If you are ever there, go to Restaurant 34 in Hotel Carabeo, it is amazing. I had a good weekend in Strandhill in Sligo with my bookclub, a fun bunch of girls. I enjoyed visiting my brother in Vienna in August. We checked out his pop up restaurant, Big Smoke in Texas and headed to St. Poulten for Frequency with my nieces for their first music festival.
Some of the other fun stuff during the year included:
Trying the latest fitness craze
Attending the Foodie Movie Club
Going on a Game of Thrones Day Tour
Checking out TEDx Dublin
Sprucing up my apartment to appear on IKEA House Call
All in all looking back, 2014 has been more good times than bad and I am looking forward to 2015. I have decided for me 2015 is to be the year of Love and Yoga.
And here's some good advice:
Do what you love – ask the universe for it

The Art of Self Love
http://www.image.ie/Beauty/Health-Fitness/New-Years-Resolution-1/
The WordPress.com stats helper monkeys prepared a 2014 annual report for this blog.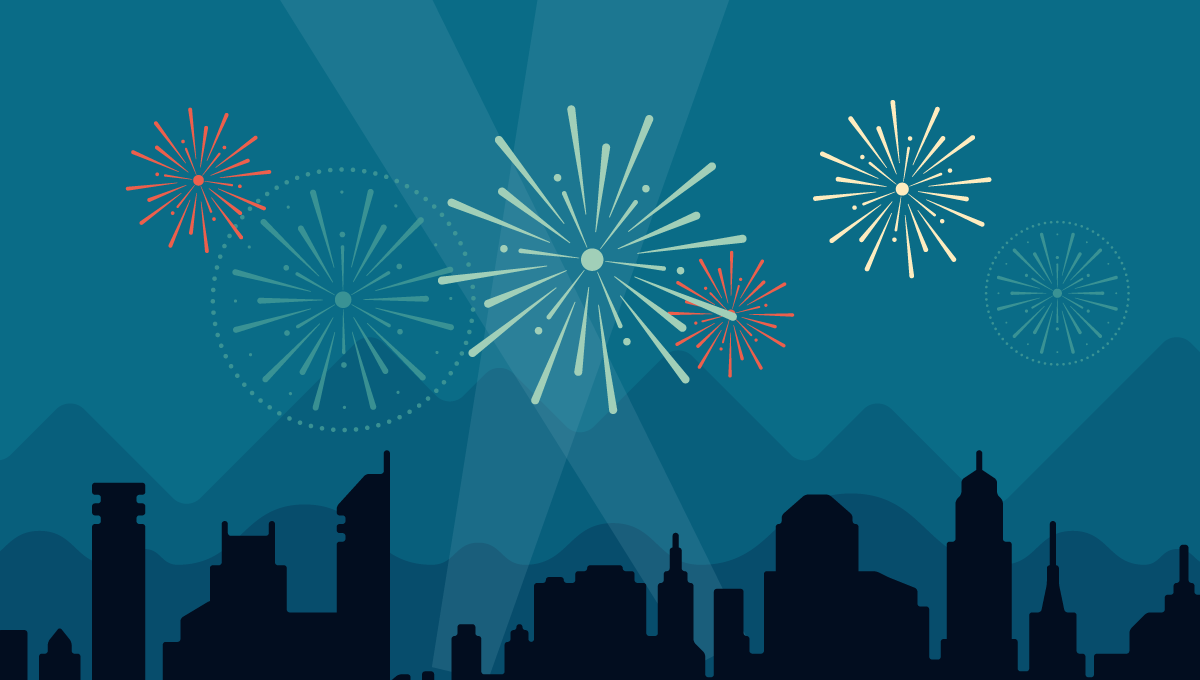 Here's an excerpt:
Madison Square Garden can seat 20,000 people for a concert. This blog was viewed about 61,000 times in 2014. If it were a concert at Madison Square Garden, it would take about 3 sold-out performances for that many people to see it.

Lately, life for me is all about change. It's funny how sometimes it takes something small to cause a breakthrough. Sometimes it's about stepping back from your own perspective and realising that it's yourself that needs to change. This is the only thing we have control over – how we think, how we act, how we react to certain situations. This is actually quite empowering as well as being scary. It forces you to step outside your own comfort zone which can be a good thing. It's so easy to get stuck in a rut. After all, change is what life is all about. I'm learning to embrace change. It's all about the mindset baby!
I came across this article from Darling Magazine echoing my sentiments: "Think about how many times you've complained about something without actually doing anything about it. Whether you know it or not, hear this now: you do have the capacity to change" – Be Your Change.


Ever wondered what your first tweet was well now, thanks to a new Twitter tool as part of Twitter's eighth birthday celebration, you can go back to the beginning simply by entering your profile name.
Simply go to first-tweets.com, enter in your Twitter handle, and your first tweet will appear.
You can also look up the first tweet of any user with a public account. Enjoy reliving the past.

Last Wednesday Emily From China Village organised the third lifestyle bloggers meetup this time in one of her personal favourite spaces Coppa Café at the Royal Hiberian Academy on Ely Place. I can see why she loves it – located at the entrance to the gallery, it is bright and welcoming. The staff are very passionate about what they do and they put service and food at the forefront. There are lovely little touches like the table napkins being made by Frederico's Italian momma!
This was my third lifestyle bloggers meetup and I always come away with more inspiration and contacts in the growing blogging world. Everyone is very friendly and helpful and it's lovely to put faces to blogs. We were welcomed with a refreshing cocktail before being treated to a range of speciality sandwiches, frittata and salad with a glass of wine. Unfortunately I had eaten before I came but the food was delicious. I will definitely be back when I'm hungrier so I can enjoy it. I was lucky to share my table with Priscilla from Woke Up in Dublin and I also met the lovely Ajda, a food stylist as well as catching up with Alex of Hydrangea Girl and Rincy of A Little Bird.
After we had been fed and watered – Emily organised a helpful swap-shop of resources and ideas where we all shared either an idea or asked for help with something. This was a really good exercise. I was looking to connect with more bloggers and luckily both Lauren from The Dare Project and Holly from Sweet Like Cinnamon were also looking for similar so hopefully this will lead to interesting guest blog posts by both soon – watch this space!
I really enjoyed the night and sharing blog stories and tips with fellow bloggers. We got lovely goodie bags from Etsy and Tiger to take home. Thanks to Emily and Coppa Café for organising and hosting a lovely evening.

So are you one of these people who have to trick their bodies into exercising like I do or are you one of the lucky ones who love it? My sister and friends all laugh at how I try the newest fad in exercise but I say whatever works for you, bring it on! I thought I'd share a few types of exercise I like.
Yoga
I was lucky enough to discover yoga early on and I loved it. I tried many different types and classes and teachers until I found the one that suited me. I still remember getting the leaflet with red butterflies on it through my letterbox and thinking that this would be perfect and it was. It happened to be Hatha, the more gentle yoga [typical, huh?] focusing on strength building exercises and poses. I have been practising for ten years or so – still not as flexible as I'd like to be but I dread to think what I'd be like if I hadn't found it.
If you're looking to practice, I'd recommend Open Mind Yoga in Pearse Street if you're near Dublin City Centre. In recent times, I have branched out to try some new trends in yoga such as Anti-Gravity or Aerial Yoga and Bikram Yoga. Unfortunately neither are for me – the anti-gravity yoga was far too energetic and acrobatic for me but if you like hanging around like a bat and doing backflips then it might be for you. Bikram yoga was far too hot and disciplined but if you like to sweat it all out while trying to contort your body into various shapes then it may be the one for you. Yoga really is for everyone – you just have to keep trying until you find the perfect fit for you.
Pilates
Another exercise I swear by to keep my body operating is pilates. I discovered pilates purely through necessity after having both neck and back problems, my physio recommended it to try and tone or at least locate my core! I still haven't found it completely but thankfully my neck/back problems have lessened through regular practise. I'd recommend the Pilates Centre in Clontarf. As well as offering mat classes, they offer Reformer [using the machines] and Barre Blitz [a combination of pilates and ballet using the Barre]. I've also tried Arc Pilates using a step barrel to ensure proper posing. My favourite has got to be the mat classes but I would recommend trying the Arc or Reformer classes if you haven't done pilates before to get you into the correct postures and Barre Blitz if you want something at a faster pace that is more of a challenge.
Dance
Another exercise that I love is any form of dance and I've tried them all from Salsa to Zumba to Bokwa! It's like the fun way to exercise. I started off with salsa dancing classes and progressed to trying Salsa Slims with Stepping Out. I then progressed on to Zumba when the Zumba craze started. Having the attention span of a flea, I have now moved on to Bokwa, which is movements based on sign language using numbers and letters. I even dragged a friend to a workshop with the creator of Bokwa, Paul Mavi – she was convinced we were joining a cult! It is definitely lots of fun. My newest fad is Piloxing [not the nicest name, I grant you] – a combination of pilates, dance and boxing. All a great way to work out and highly recommended for the fun way to exercise – get your body moving.
Aqua Aerobics
I'm not a huge fan of the water not being a strong swimmer but aqua aerobics is another low impact exercise routine and good fun. I tried Aqua Zumba over the summer and found it great fun and great exercise.
Trampolining
Lastly, I fell in love with trampolining through Boogie Bounce. It involved bouncing around on a mini trampoline. Unfortunately our instructor, Emma, went to Canada for further fitness training so my Boogie Bouncing days were cut short. I did try Jumpzone, Ireland's largest trampoline park located in Sandyford Industrial Estate, Rebounding classes. This was more like trampoline bootcamp and is not for the faint-hearted. I almost passed out with shock – it was definitely more cardio than I was used to!
I think once you put exercise to music and do it in a group situation, it is much more enjoyable and the hour flies by. I wonder what exercise fads 2014 will bring but whatever it is you're sure to find me there! 🙂

As one year comes to an end and another one begins, it's always good to reflect on the year gone by so here are my personal highlights from 2013. It's all about creating memories.
The Gathering went well and was hailed a roaring success as tourist numbers increased by 291k.
I accomplished all of my goals for 2013 – well they were rather achievable – I joined a union, went to the dentist and gave Bikram Yoga a try as well as lots of walks with Baxter.
Some of my favourite things included:
Music this year has been pretty good with Haim; Chvrches; Kodaline; Villagers; Biffy Clyro; Little Green Cars; Walking on Cars; London Grammar; Hozier; James Vincent McMorrow and many more being top of my playlists.
All the many gigs I attended even though I thought I was being quite restrictive….I actually clocked up 14 gigs but only 1 festival! Some of my highlights included Biffy Clyro and Tom Baxter in March; Little Green Cars in May,The National and Robbie Williams in June and Blue October in November. Another highlight was the new Festival Longitude in Marley Park where we were bathed in sunshine all weekend. I didn't blog about it mainly because I got strep throat back in July right after but it was the best organised and laid out festival I have been to! I would totally recommend it especially if we can order the sunshine!
Also theatre-going featured strongly for me this year from musicals like Dolly Parton's 9 to 5 and Once to Irish-produced plays such as Singlehood, A Wine Goose Chase and For Love. With the Fringe Festival and Dublin Theatre Festival and many others, theatre and creativity is fostered in Ireland. I even attended Shakespeare's A Midsummer Night's Dream in the beautiful setting of Malahide Castle.
Travel also featured with a few trips around Ireland including to a cat show in Limerick in February, an overnight to Brooklodge in Wicklow in May and a boating trip down the Shannon in August. I also made it further afield to Vienna in September and a mini-break in Birmingham in November but the big highlight was spending the October bank holiday in Iceland. It is definitely in my top ten places that I have visited.
2013 was also about connecting with other bloggers. Back in March, I was thrilled when Rincy from alittlebird asked me to do a
Paddys Day Playlist. I also attended two lifestyle blogger meet-ups organised by Emily, From China Village – one in Avoca in April and one in Peperina in October where I met some lovely, inspirational bloggers. In June, I was honoured to receive a Leibster Award from Edwina Smith of The Life of Stuff. And in October I had the French Experience in Dublin and met Ketty of French Foodie in Dublin who has taken blogging to a whole other level. I continue to be impressed and inspired by my fellow bloggers – here are "Some Must Reads" that I wrote about in November. I hope this continues in 2014.
Another highlight was meeting inspirational female authors such as Dawn O Porter; Caitlin Moran and Helen Fielding of Bridget Jones fame. I love the Dublin Writers Festival and how reading is encouraged and fostered in Ireland.
Lastly, to round off the highlights from 2013, some of the other things I have enjoyed included the Breathe Expo, Bark in the Park and awesome summer sunshine; learning to meditate; making chocolate fudge and The Christmas Cookbook Club with Donal Skehan.
I also bought a bike last year and am hoping 2014 is the year of the bike. 2014 – bring it on!

Every year feels a little like groundhog day as I tend to make the same resolutions and then end up breaking them! Weirdly I have a thing about odd years and feel a lot more comfortable when it's an even year [don't ask, I can't even explain my little oddities] so I'm looking forward to 2014! Instead of resolutions this year, I like the idea of doing things differently.
I love Susannah Conway's idea of choosing a word to embrace and inspire you throughout the year. Mine is adventure.
Or what about Laura McDonnell's idea from the Dublin Diary of choosing 14 things to get excited about for 2014. I love the idea of pleasant resolutions that you want to try. I just might make my own list.
Above all, learn to love yourself more and everything else will follow.